Welcome to D.D. Worldwide
Tidal7 and DDWW Marketing have announced an affiliate partnership to offer marketing, branding, strategy, direct marketing, digital and creative services jointly in the US and India markets.
The partnership with DDWW Marketing enables Tidal7 to offer high end business strategy, Direct & Data-driven Marketing and ROI driven solutions for clients in India.
DDWW Marketing is a full service provider of multi-channel, marketing communications & strategy powered by cutting-edge technology and rich data insight. DDWW has been helping companies – across various industry verticals to maximize their marketing and brand building ROI.
Marketing and Business Development strategy Strategic Partnerships and Alliances consulting – domestic and international
Territorial Expansion and GTM consulting including CAC, LTV and customer segmentation and retention.
Customer Acquisition and Existing Customer Scope Expansion training
Fostering an investor friendly environment in companies and all their assets for scaling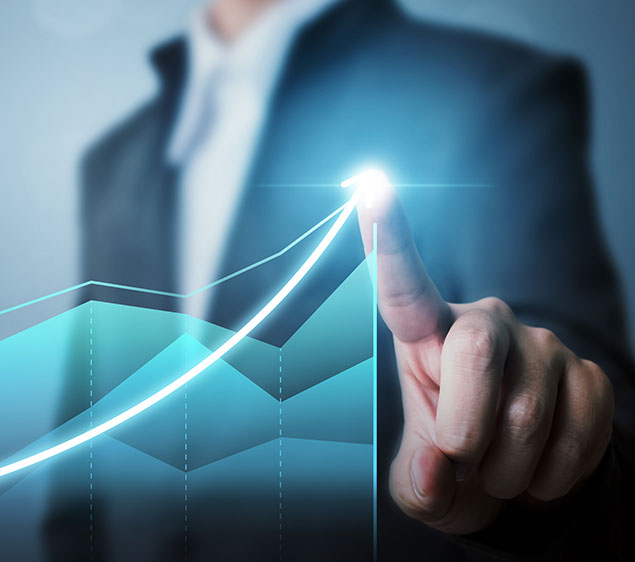 ROI
is Everything in Marketing
DDWW Marketing was founded by Dharti Desai, an entrepreneur with over 23 years of success – spanning direct marketing, wines, printing, packaging, and the lifestyle industry. Leveraging extensive experience in innovative marketing and global leadership, her broad areas of expertise include deep data driven analytics, marketing strategy enhancement, branding, digital communications, and team building.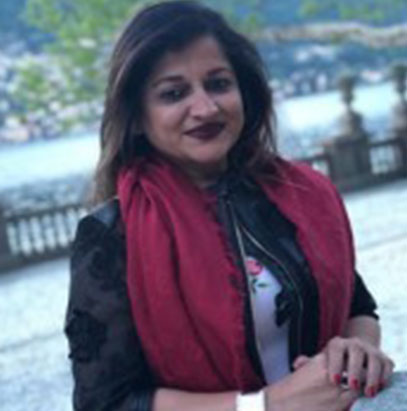 Dharti has a very interesting and varied background which gives her perspective and the experience to provide board level marketing & strategy consultancy.
She has been the Founder and CEO of FineWinesnMore, a Mumbai, India-based fine wine retailing and marketing company. FineWinesnMore is today an industry leader in innovation and education for wine consumers with over 25,000 customers and an exclusive partnership with American Express. Dharti is also the Founder and CEO of MOS India Pvt. Ltd., a state-of-the-art print production company with clients in over 10 countries.
In addition to running her own businesses, Dharti continues to provide scale-up consultation to growth stage companies in the areas of marketing and business development in the USA and India. She also sits on advisory boards of companies in the digital marketing and Not for Profit sectors.
Dharti is an investor through Plumalley.co in NY – a syndicate focused on women and gender diverse founders. She is an investor through Bodhi Capital (bodhicapital.com) in early stage companies in fashion, Fin-tech, hospitality and health-tech. She has been invited to judge and deliver key note addresses at Start-up Pitch Competitions/conferences and has hosted webinars on marketing.
Dharti is President on the board of TiE NY (www.ny.tie.org – a global not for profit organization 'for entrepreneurs by entrepreneurs) and is the Co-Chair of TiE NY's Angel program. Dharti has mentored women entrepreneurs of AIRSWEEE 2.0 (All India Road Show for Women's Economic Empowerment through Entrepreneurship) – a project by TiE Global and funded by the US Department of State and now is the Vice-Chair for TiE Women (women.tie.org).
She is the author of DM in India Guidebook and has been selected as jury for the Echo Awards of the DMA USA for 2017, 2018 and 2019. For two consecutive years, she was featured as one of the Top 10 Women of Wine in India by the Indian Wine Academy.
Dharti is also a Founder Ambassador of the non-profit family trust Animedh Charitable Trust (ACT) fueling the cause for women's economic empowerment and for girl child education in India.
Dharti holds a BA in Sociology from Mumbai University, India, a diplôme supérieur in French from the Alliance Française and is enrolled in level 3 of the Wine & Spirits Education Trust (WSET) NY.Dharti is a linguist and pursues her spiritual pursuits through meditation, self mastery (Brahmakumaris), reading, music and remains grounded as a single mother to her 21 year old daughter.