Drive outsized business growth for your business by making small changes
Unlock Growth | Create & Break Habits in Favour of Your Business | Create Impactful, Revenue driving communication, Websites & Apps
When products, services, websites, apps and communication are created without understanding inherent human behaviour, businesses have to put in humungous effort to get customers to act. We often see this translate in business as the need for bigger marketing and sales budgets, constant discounting, revenue draining trade promotions, an ineffective website, high bounce rates, non-usage of an app, high customer churn, customers not acting on offers, low loyalty and many other business revenue drainers.
At Tidal7 we apply Behavioral Economics based thinking to solve business revenue growth problems. Our experience has been that it often throws up gaps, insights and areas to improve which conventional thinking cannot spot. Behavioral Economics is especially powerful in a world full of digital interfaces where simple changes can have outsized improvement in audience outcomes.
The team at Tidal7 and our BE consultants have worked on Behavioral interventions (not just advertising solutions) for brands like Tata, Apollo Hospitals, Reliance, among others, all with great success.
Problems we can solve for business
Identify true motivators and barriers for purchase and loyalty
Uncover customer behaviours gaps which result in revenue leakage for businesses
Overcome revenue dampeners which work against sales
Low conversion on website, apps and sales process
Overcome low loyalty situations, predict churn and create sticky customer base
Low up-sell/cross-sell across product portfolio
Bottlenecks to trial and purchase
Some techniques we specialise in
The Tidal7 Behavioral Economics Practice is offered in partnership with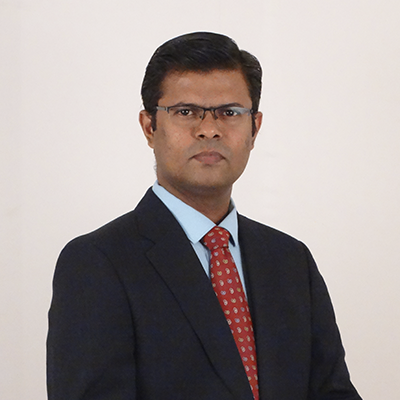 Subash Franklin
Subash has over 18 years of multi-dimensional experience across innovation, marketing, sales, and communication. He has worked as a brand consultant, media planner and strategic planner across leading media and advertising agencies like JWT, Ogilvy, Fountainhead, OMD and DDB Mudra.
Subash's varied experience in business, media, creative planning and behavioural economics brings a unique hybrid approach to work, often marrying insights from markets, media, and behavioural understanding. He specializes in building challenger brands, go-to-market strategies for product launches in highly contested categories, opportunity mapping, sales acceleration, digital marketing and product planning using outcome-driven innovation and jobs-to-be-done methodology. His work has been featured in WARC 'Asian Media Best Practices' and has won numerous national and international awards.
We would be delighted to hear from you.